CONFETTI FIELD MINI SESSIONS 2023
Confetti Field Minis 2023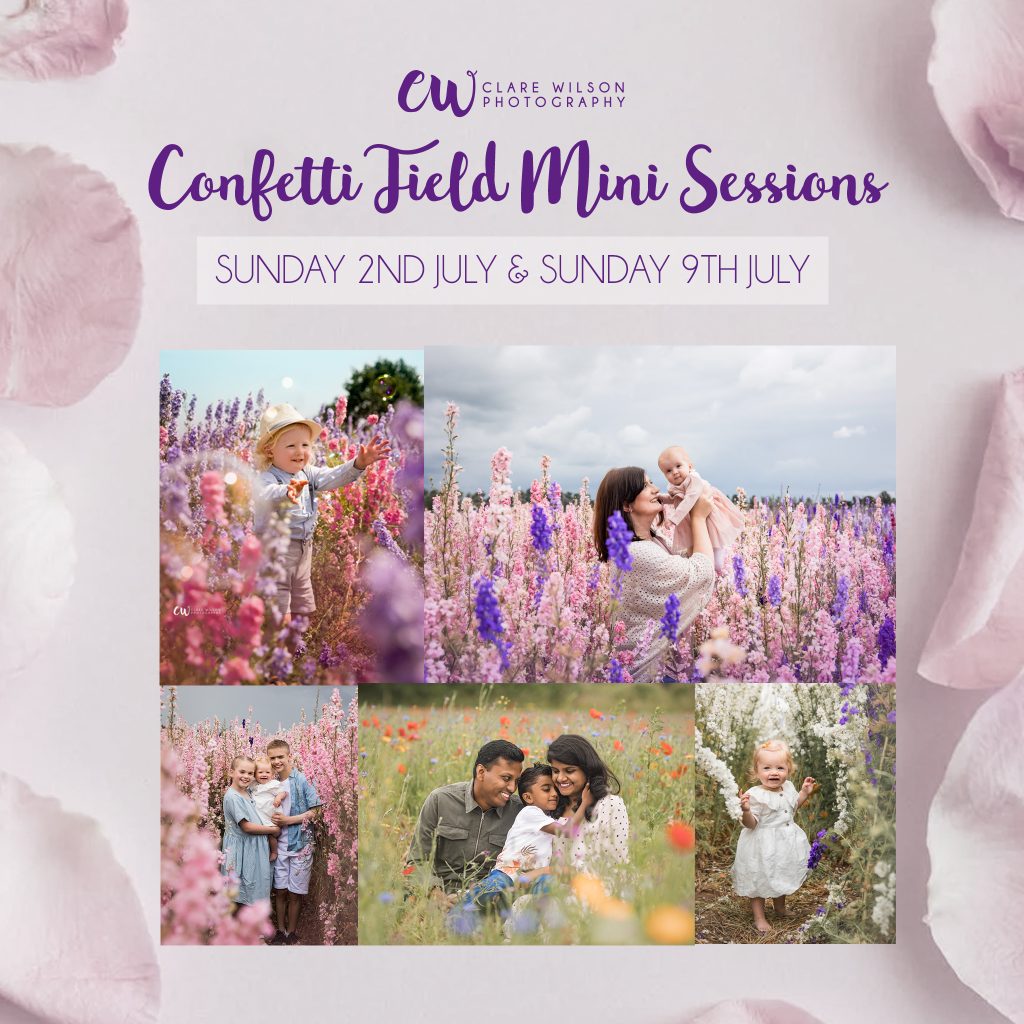 Sunday 2nd July
and
Sunday 9th July
One of kind Photo Mini Sessions at the Confetti Fields, Wick Pershore (Please note this is not in South wales, approx 1.5 hours from Cardiff). 
These sessions are always incredible and produce the most unique outdoor photos that I capture for my clients. 
Because this year the confetti fields is being run on a time slot basis with tickets bought in advance only, I am only taking one booking per hour. 
Choose your slot time, Once I have confirmed your slot you will need to purchase your own confetti fields ticket (£7.50 per person, children under 5 is free) from their website on 20th JUNE, I will send you the link/talk you through it. But it will be your responsibility to buy your tickets – they could sell out. If you do not manage to buy tickets, I can only refund your package if I am able to resell your slot.
Full details of the Confetti fields is on here: https://www.confettidirect.co.uk/flowerfields
Your shoot includes:
Up to 30 minute photoshoot 
Shoot is for a family or just the children. Ideal for up to 5 people. 
I will intend on getting images of family together, children together and individually
Guidance on outfits
Online gallery to make your image choices
CONFETTI FIELD MINI SESSIONS
A booking fee of £149 is required to secure your session. This is the Bronze Package. You can choose to upgrade when you view your gallery.
By paying your package you agree to the Terms and Conditions apply (PDF, opens in new window) . £149
Bronze
* 30 minutes Photoshoot
* Two images in high resolution as a direct download £199
Silver
* 30 minute Photoshoot
* Five images in high resolution as a direct download £249
Gold
* 30 minute Photoshoot
* All images from your gallery (Approx 10) high resolution on as a direct download
* Two 8x10 prints and Four 5x7 prints in a Presentation Box